There are several camping sites in and around Munich. All sites are quite good. The prices are similar. If you are dependent on public transport, the campsite in Thalkirchen (district of Munich) is the best choice. It is easy and quick to reach from the city centre by underground. Camping is probably the cheapest accommodation in Munich and probably more or less the only possibility in Munich to stay overnight for less than 15 Euro per person as a tourist.
Note: This overview of campsites in Munich is several years old. Suggestions for inexpensive pensions in Munich can be found  on this link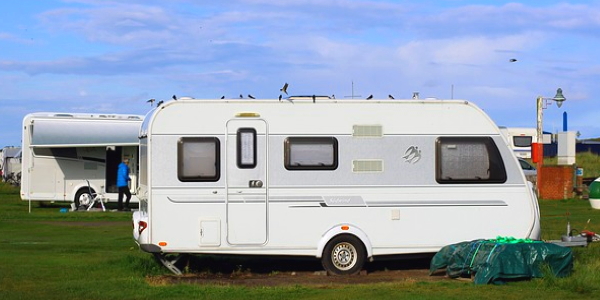 Camping ground Thalkirchen
Approximately 5 km south of Munich city centre and the main railway station, easy to reach by underground (line 3, stop Thalkichen). Beautiful location, the Munich Zoo and the Isar river are in the immediate vicinity. Unfortunately, seat reservations are not possible. Especially during the Oktoberfest and in summer you should still call in advance.
Day excursion from Munich
to Castle Neuschwanstein
There are great day tours by bus to the world famous Neuschwanstein Castle from Munich. The best tour also stops at other famous places in the area like Linderhof.
The site has many facilities and good sanitary facilities. Coin-operated washing machines, cooking facilities, room with TV, billiards etc., shops, bar. Reception 7-23 o'clock, phone: 089-721707
Prices (2016, during Oktoberfest surcharges, without guarantee) for Camping Thalkirchen: Some price examples: person 5,50€, tent from 3,50€, camper (small) 9 Euro, shower 1,50 €). The surcharge for the Oktoberfest period 2016 is 3,60 € per person.
Tickets for London wax museum on this link
Opening hours camping site Thalkirchen: Mid March to mid October. The big advantage of this campsite is the easy accessibility by public transport. The guests come from many countries of the world, very international atmosphere. Some even work in Munich and live on the campsite because of the housing shortage and the high rents in Munich. There is a maximum stay of 2 weeks at the campsite Thalkirchen 2014. The Munich zoo is also in Thalkirchen an der Isar.
The campsites are all not located around city center of Munich. If you are looking for a cheap hotel or hostel bed in the city center, we recommend one of the 3 A&O hostels.
---
Camping ground north-west
This course is located in the north-west of Munich, about 2 kilometers from the Munich Olympiapark. The advantage is the beautiful, quiet location in the green. Good connection with your own car or camping car because of the proximity to the motorway Stuttgart – Munich. Quite favorable long-term prices. All the usual facilities are available at the North-West campsite, showers and toilets are in good condition according to the readers' opinion.
Prices (2016, during Oktoberfest and high season surcharges may apply, without guarantee): person 5,20€, tent from 4,50€, camper/caravan from 78,50€+ 0,50€ electricity, shower 1,50€). In addition, there are smaller fees on the campsite München Nord-West, such as for electricity and event-based charges. Canal.
Further information with detailed price list is available on the Internet: www.campingplatz-nord-west.de, Waldfriedenstr. 28, 85241 Hebertshausen, Tel.: 08131/320840
Opening hours Campsite North-West Munich: all year round, many long-term campers also in winter
Camping ground Langwieder See
Nice camp site outside of Munich at the Langwieder See, a very well known bathing lake in Munich. All facilities are exemplary and clean.
Public transport: S8 Lochhausen + 2 km walking distance
Prices (2016, without guarantee): person 4,80€, tent from 7,10€, caravan 8,10€, monthly prices are favourable. It is noticeable that the prices on the camping site München Langwieder See have hardly been increased in the last years.
Opening hours camping Langwieder See: all year round
Note: This overview of campsites in Munich is several years old. Suggestions for inexpensive pensions in Munich can be found on this link.
Our tip:

Sightseeing tour through Munich
A great possibility to see a lot of Munich in 1-2 days are the so called

Hop On / Hop off buses

. These are red double-decker buses in British style, which drive on 3 different routes through Munich. You can get off at many stops and continue with a later bus. Tickets for the hop on / hop off buses are much cheaper on the Internet at Getyourguide than on site.

Further information:

  Click here