The Pinakothek der Moderne is a new world-class museum that only opened in 2002. The building was designed and built by Munich architect Stephan Braunfels, who received much praise for his translucent and modern architecture. Works by world-famous artists such as Pablo Picasso, Rene Magritte, Ernst Ludwig Kirchner, Paul Klee, Max Beckmann, Joseph Beuys, George Baselitz are on display. Less than a year after its completion, the number of visitors has already exceeded the million mark. This makes the Pinakothek der Moderne one of the most visited art museums in the world and a museum of superlatives, not least because of its famous paintings.
Day excursion from Munich
to Castle Neuschwanstein
There are great day tours by bus to the world famous Neuschwanstein Castle from Munich. The best tour also stops at other famous places in the area like Linderhof.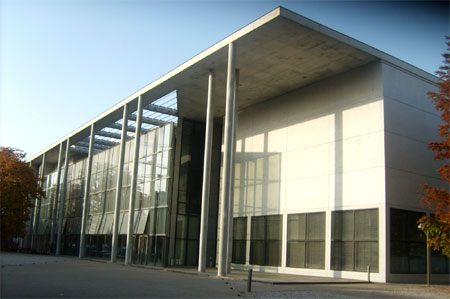 Pinakothek der Moderne 2023: Opening hours
The following opening hours for the Pinakothek der Moderne apply in 2020: The Kunstmuseum is open daily from 10 a.m. to 6 p.m. with two exceptions: On Monday the Pinakothek der Moderne is closed, Thursday is open longer in the evening until 8 pm. On some important public holidays, the entrance doors also remain closed.
Entrance fees Pinakothek der Moderne (in 2023)
Adults 12,00 €, reduced admission for students, pupils, persons over 65 years etc.: 8,80 €. As in the other Pinakothekes, admission on Sundays costs only 1 € ! Compared to the major art museums abroad, the entrance fee to the Pinakothek der Moderne is not expensive. If you want to visit several museums in the area on one day, you should definitely buy an entrance ticket for several museums in the first museum. This ticket costs only 12 euros, thus 2 euros more than only for the Pinakothek der Moderne. This day ticket is also valid for the Alte Pinakothek, the Neue Pinakothek, the Museum Brandhorst and the Schack Collection.
Address Pinakothek der Moderne
Barer Straße 40, 80777 Munich, Germany
Directions Pinakothek der Moderne
Despite its central location, there is no subway or suburban train near the Pinakothek. However, the subway stops Universität (U3, U6), Odeonsplatz (U3, U4, U5, U6), Königsplatz (U2) and Theresienstraße (U2) are less than one kilometer away. So all subways except the U1 are close by. From the main station about 20 minutes walking direction. From there, bus number 100 also runs frequently to the Pinakotheken. Parking is not easy in the vicinity of the Kunstmuseum.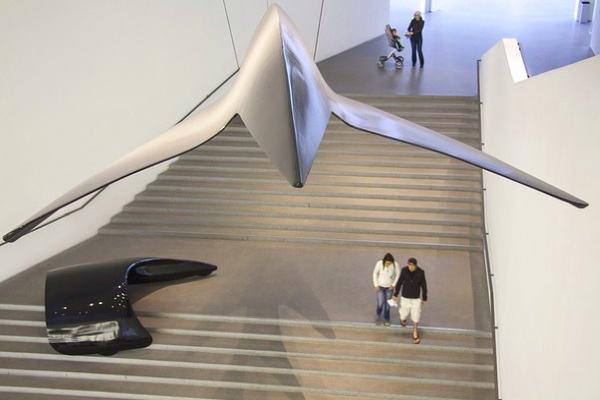 Tip: A great museum that deals with modern art is the Peggy Guggenheim Museum in Venice. More information on this link
Our tip:

Sightseeing tour through Munich 2022
A great possibility to see a lot of Munich in 1-2 days are the so called

Hop On / Hop off buses

. These are red double-decker buses in British style, which drive on 3 different routes through Munich. You can get off at many stops and continue with a later bus. Tickets for the hop on / hop off buses are much cheaper on the Internet at Getyourguide than on site.

Further information:

  Click here